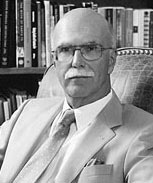 < Lee Podles describes the living nightmare in the midst of our life as Catholics, Christians, and American citizens. Many victims, men and women, have educated us to the reality. Besides, I have studied thousands of pages of "secret files" that the Church has been forced to cough up in discovery during the legal process in cases where bishops continue the pretense of their ignorance and their charade of innocence. The truth comes out during litigation filed in the public domain (and Grand Jury investigations), not in the pious and irrelevant statements by Church PR people. This truth, held so long in secret, is profoundly shocking and disturbing.
The bishops and their toadies are still trying to defend the indefensible—themselves and their infidelity. Thomas P Doyle
---
The following is a Review by Dan Cere
Assistant Professor of Religion, Ethics and Public Policy
McGill University
I have encountered a number of devout and orthodox Catholics who have struggled with Sacrilege. They find it deeply disturbing. They are tempted to turn their eyes from it.
Sacrilege is a book that goes beyond description, beyond narrative, beyond theory. Just as Gibson's Passion was an icon of the malignant brutality of sin crucifying innocence, Sacrilege is another "stomach-turning" revelation of the vicious malignancy of sin. Sacrilege stirs the same response. Shock, horror, a desire to turn away. And most of us have, in various ways, turned our faces away from this malignancy … some of us have fled.
In some ways Sacrilege hits closer to home than Gibson's Passion. The innocent victims were children in our midst. Those who have brutally crucified them were trusted leaders, "our" shepherds. The authorities who dutifully washed their hands were our bishops. The complacent and approving crowd was the laity … the crowd was us.
And Sacrilege does reveal a malaise within the laity. The laity should be the first line of protection for children. But, we have not been the moral gatekeepers for our children, we have not been protecting them. We have been the crowd, standing aside, retreating, not wanting to see, refusing to intervene.
Fr. Neuhaus's reaction to Sacrilege reminded me of an incident mentioned in the book. When sexual abuse victim, Mark Serrano confronted Bishop Frank Rodimer with the question "Where's your moral indignation?" The bishop was baffled by the request: "…I don't get it. What do you want?" I fear that this will be the response that Sacrilege will evoke from the Catholic community: "we don't get it… What do you want?"
Leon's comments on the Rodimer incident underscore the one thing that is necessary before evil: "What Serrano wanted Rodimer to do is to behave like a man with a heart, a heart outraged by evil. But Rodimer couldn't; his inability to feel outrage was a quality that helped make him a bishop. He would never get into fights, never rock the boat, never "divide" but only "unify." Rodimer could not understand why he should feel deep anger at evil, at the violation of the innocent…." (467) The history that Sacrilege narrates calls for moral outrage.
Leon quotes Child psychiatrist Gilbert Kilamn, "What amazes me is the lack of outrage that the [C]hurch needs feels when its good work is being harmed. So, if there is anything the [C]hurch needs to know, it needs to know how to be outraged." (467) Sacrilege is a litany, a litany of horror, that requires each one of us, including Fr. Neuhaus, to ask: "Have I behaved "like a man with a heart, a heart outraged by evil?" The book is a testament to the fact that at least one layman and father has responded "like a man with a heart."
Dan Cere
Assistant Professor of Religion, Ethics and Public Policy
McGill University